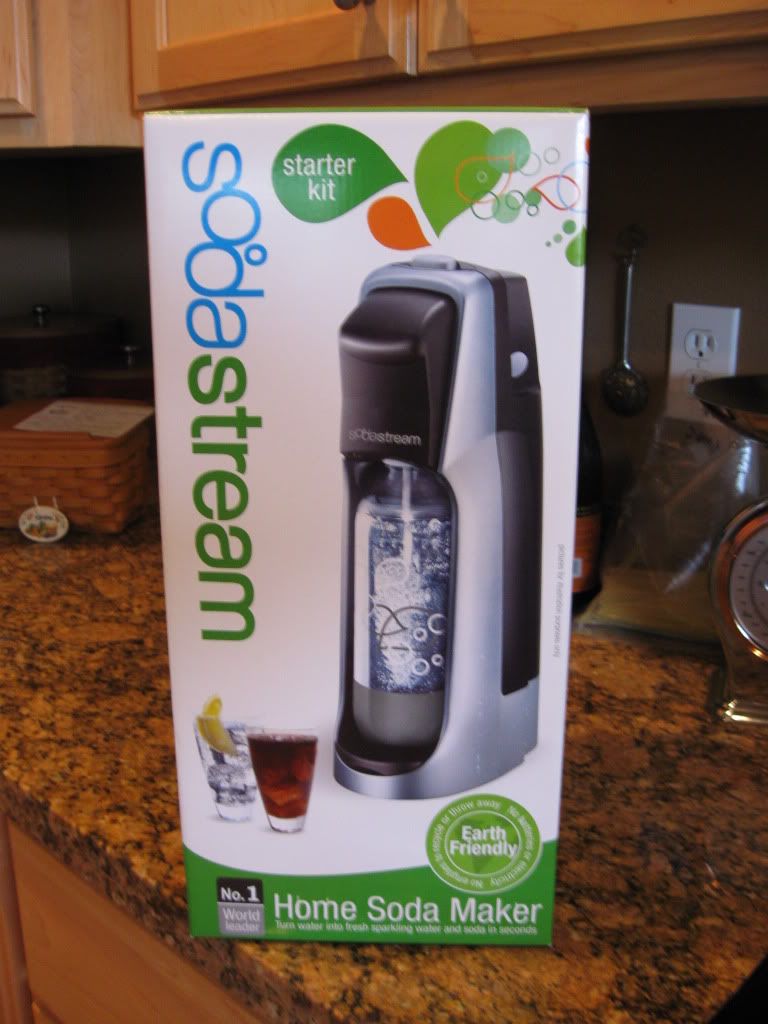 I was fortunate enough to win a SodaStream Home Soda Maker through a December giveaway at Frugalicious Mommy. I was so excited to receive this soda maker because I love soda! When the box arrived, I couldn't wait to pull it out and start making soda. Not only was I sent the home soda machine, I was also sent 2 bottles of my choice of flavors (I chose Diet Pete's Choice and Diet Cream Soda), 1 bottle of Diet Ginger Ale (this was a surprise!), a box of samples which included both sugared and diet flavors and a small box of flavors for sparkling water.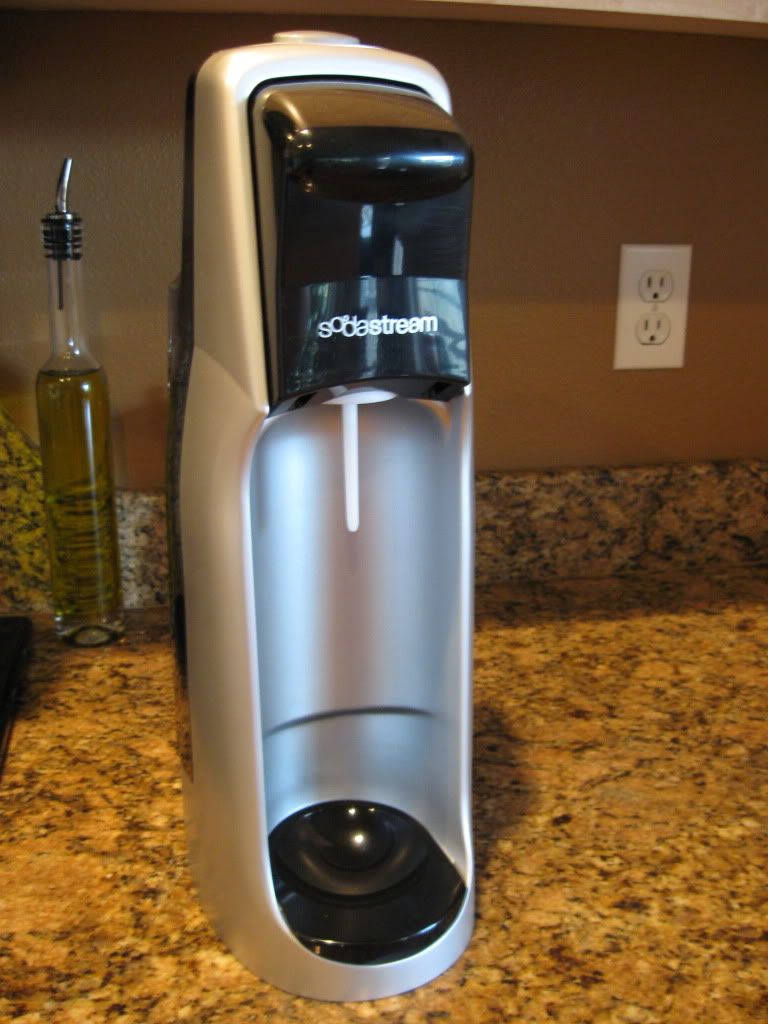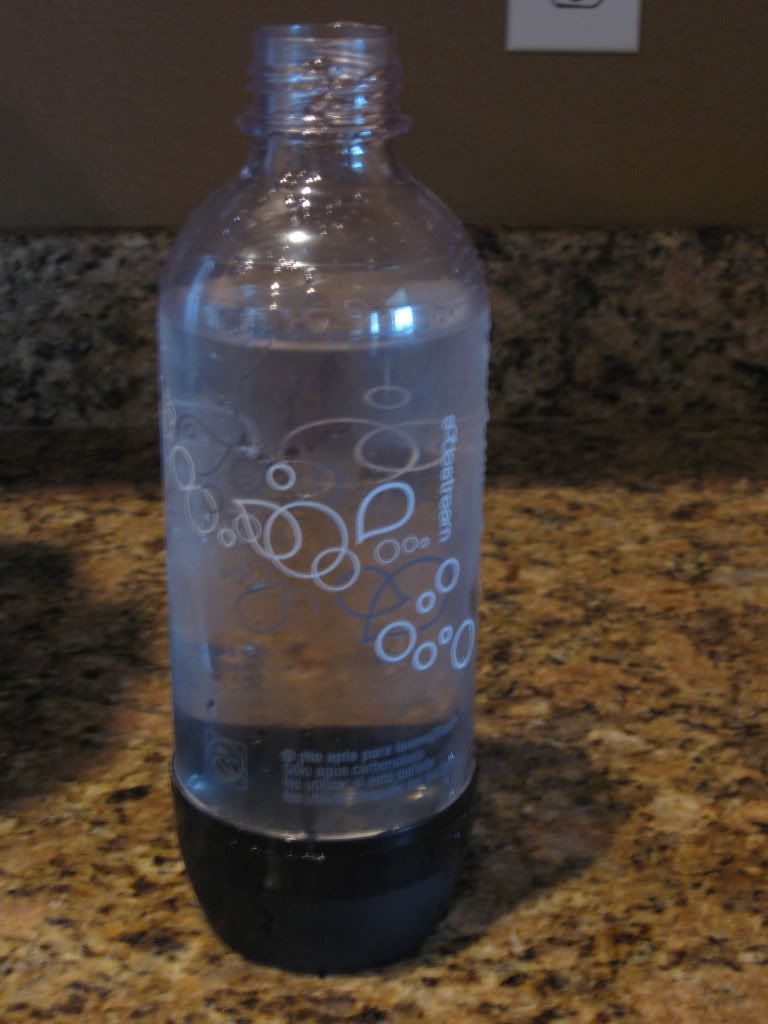 I was surprised at the compact size of the machine itself. It easily fits on the counter top without taking up much room. There are no cords to get tangled up. The machine runs by using a carbonator which can be refilled by SodaStream USA. There are two sizes of carbonator, one makes 60 liters of soda and one makes 110 liters. Every machine comes with a carbonator, mine came with a 60L. I think I've made maybe 10L of soda so I've got plenty to go!
The first thing you have to do is fill the special SodaStream bottle to the fill line. You can use tap water if you want to, but I don't like the flavor of my tap water so I used filtered water from the fridge. Whatever you do, don't overfill!
This may cause a disaster.
Then you screw it onto the machine and get ready to make soda! On the top of the machine is a button that you push to create the carbonation. You keep pressing it all the way down until the machine makes a buzzing sounds. Make that sound three times and you are done! Just add the syrup and you've got soda at home!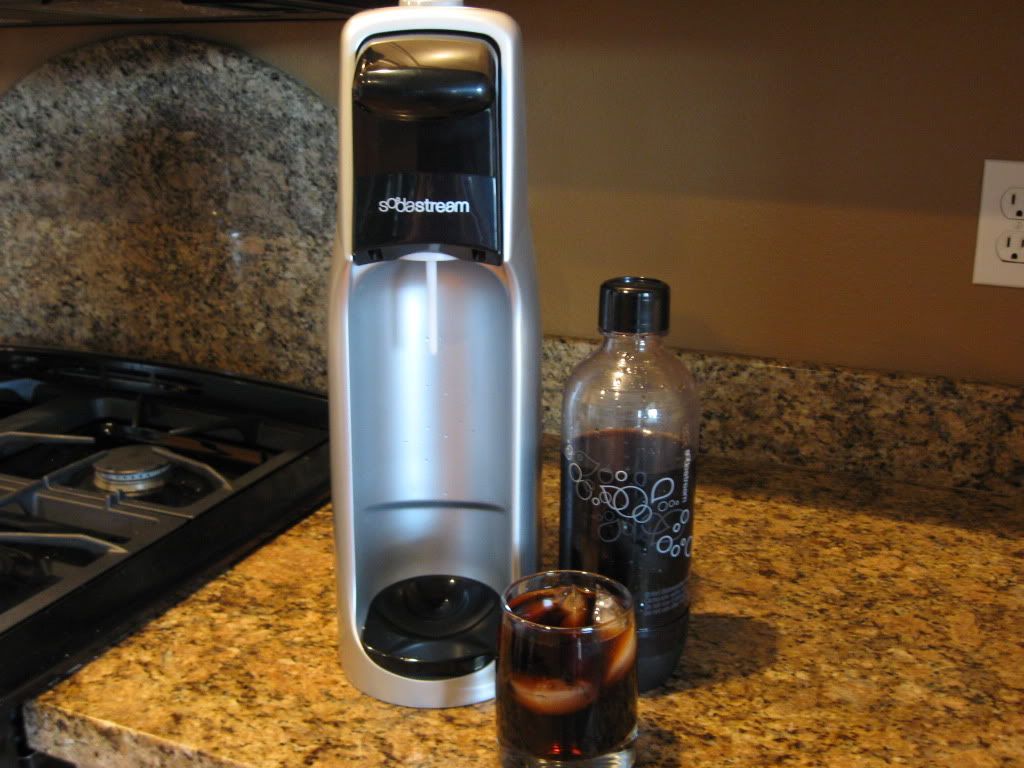 Tada! It tastes great and there is no high fructose corn syrup, which I am thrilled about! It's so nice to have soda whenever I want it. The carbonation is not like regular soda, either. It doesn't overflow in the glass and the foam at the top dissipates quickly.
This is a great gift for family and friends who love soda but doesn't want to pay the outrageous prices that soda costs in the store.
I was not compensated by anyone for this review. I won this item in a blog giveaway.