Friday is the unofficial blog hop day! Most of them have the same rules after you add your blog to the list.
1. Follow the hostess(es) first and leave a comment letting them know you are following.
2. Follow any other blogs you would like. Make sure to let them know you're a new follower.
3. Have fun!
It always begins with
Smart and Trendy Moms
and It's a Social Parade! Let the fun begin and join on up!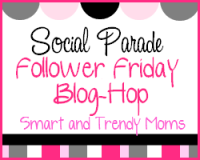 I'll be adding other blog hops as they come online. Lots to do on Friday!
Toddler Awesome
also hosts a blog hop called Friendly Friday Follow! Go link up!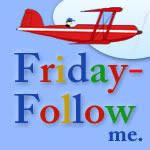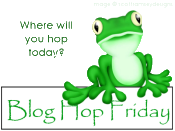 And, Blog Hop Friday!
And Follow Me Fridays at Trendy Treehouse!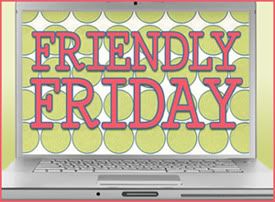 And Friendly Friday hosted by Xenia at Thanks, Mail Carrier, Christi at Frugal Novice and Charla at Healthy Home Blog!
And Follow Me Friday at Still On The Verge!