Tropical Traditions
has offered me another product to review and giveaway to my readers! This is a wonderful company who makes incredible products using coconuts. This time around, I receive a 2.2 lbs. bag of
Organic Coconut Flour
. From all of the information I read on the
Tropical Traditions website
, the
organic coconut flour
looked like a product that I would like to add to my cooking repertoire. I read that there is extra protein in
coconut flour
over wheat flour and it is gluten free so I was thrilled to receive the bag!
Here's some information directly from the
Tropical Traditions website
:
Tropical Traditions organic coconut flour is fiber from the coconut meat after most of the oil has been extracted to make Virgin Coconut Oil. It is certified organic, unsweetened, and has not been treated with sulfites. Tropical Traditions organic coconut flour is high in dietary fiber and protein, and is gluten-free. It has more fiber than gluten-based grains. Tropical Traditions organic coconut flour can be added to standard wheat-based recipes to add extra fiber, by substituting 10-30% of the grain-based flour with our coconut flour. Some recipes, such as muffins and quick breads, can be accomplished with 100% Tropical Traditions organic coconut flour and therefore be 100% gluten-free! (See some free recipes below.) Since organic coconut flour contains natural sugar from the coconut meat, baked goods need less sugar added. The organic coconut flour has a mildly sweet coconut taste!
Tropical Traditions organic coconut flour also contains over 19% non-gluten protein! Therefore, it makes an excellent addition to shakes and smoothies where fiber and protein are needed. Or simply dissolve a spoonful in water as a high-fiber drink with a coconut flavor! This organic coconut flour is very versatile and very tasty. Sprinkle it over your favorite dishes to add a wonderful coconut flavor, use it as a thickener in soups and sauces - the possibilities are endless!
You can see the unusually high protein content in the nutrition content on the left.
How did I use it?
I was so excited to receive this product that I had to try it out right away! There are plenty of options at
FreeCoconutRecipes.com
and I wanted to make something that we make a lot to compare coconut flour to wheat flour. I decided to make
these pancakes
and see how the extra protein helped with keeping me full longer. Pancakes are one of those foods that seems to makes me hungrier after just a short amount of time due to the lack of protein in them. They were pretty easy to make except when you add the coconut oil to the milk and egg mixture. The oil immediately seized up and created large chunks of oil. I had to mix everything together and then microwave it for a little bit to get the oil to melt. Next time I would add the oil to the dry mixture first and get that mixed up before adding the wet ingredients. The batter turned out much thicker than typical pancake batter so you could probably add more milk to the mixture to thin it out slightly if you prefer thinner batter. I was fine with the thick batter and actually it made very hearty pancakes. We used a local family favorite Coconut Pecan Syrup on them and they were extremely tasty! They did keep me full much longer than normal pancakes. We also had plenty of batter left over to use the next day for breakfast!
Where can you buy some?
Tropical Traditions
sells all of their products on their
website
but they also are sold in some retail outlets. Check out the listings by state
here
.
Tropical Traditions
also has a Referral Program, so if you place an order with them as a first-time customer, please select "Referred by a friend" and in the box that says "How did you hear of us?" enter my sponsor ID number 6062973. By telling Tropical Traditions that I referred you, you will receive a complimentary copy of the book Virgin Coconut Oil: How it has changed people's lives and how it can change yours! by Brian and Marianita Shilhavy with your first order! This book is filled with testimonies and research showing how healthy coconut oil is, and it also includes over 85 recipes showing how one can incorporate coconut into their diet. If you need help getting started, just contact the customer service department
here
.
How you can win!
Tropical Traditions
has agreed to give away a free 2.2 lbs. bag o organic coconut flour to one of my readers! This
organic coconut flour
is valued at $10.95!
Mandatory Entry
You must
subscribe
to the
Tropical Traditions sales newsletter
. Please leave a comment letting me know that you have done this for your mandatory entry.
Optional entries (make sure to comment separately for each additional entry)
3 entries -
Follow my blog publicly.
3 entries
- Grab my button and post it on your blog. Don't forget to include your blog address so I can go see it! (You can find my button in the column on the right)
3 entries
- Blog about this giveaway linking back to this post and the
Tropical Traditions website
. Leave the link to your blog post in your comment.
1 entry
- Become a Giveaways and More! email subscriber. Check your email and make to sure verify your address to gain this entry!
1 entry
- Subscribe to my
RSS feed
.
1 entry -
"Like" Giveaways and More! on
Facebook
.
1 entry
- Fav Giveaways and More! on
Technorati
.
1 entry -
Follow Tropical Traditions on
Twitter
.
1 entry
- Follow me on
Twitter
.
1 entry
- Enter another active giveaway on Giveaways and More! (1 entry per giveaway entered)
1 entry (1x daily) -
Tweet this giveaway. Make sure to include the link to your tweet in your comment. Feel free to use this tweet:
RT @curlyq776 Win a 2.2 lbs bag Tropical Traditions Organic Coconut Flour! @troptraditions http://bit.ly/9Muc3u Ends 6/19 #giveaway
This giveaway will close on June 19th at 11:59 pm PDT. This giveaway is open to US and Canadian residents only. The winner will be chosen via random.org, announced on this blog and notified by email. If the winner does not respond within 48 hours, another winner will be chosen and notified.
Thanks to Tropical Traditions for sponsoring this giveaway!
Disclaimer: Tropical Traditions provided me with a free sample of this product to review, and I was under no obligation to review it if I so chose. Nor was I under any obligation to write a positive review or sponsor a product giveaway in return for the free product.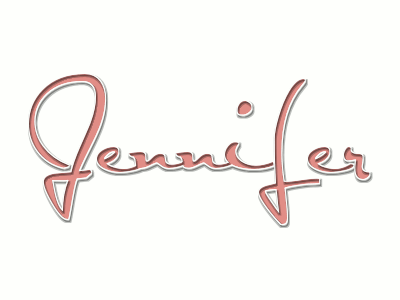 Share
|